Convention Rates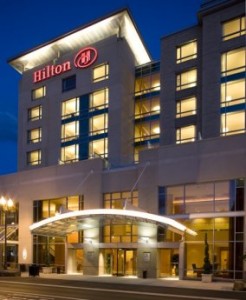 The Hilton Vancouver Washington is offering great rates on their rooms for us so you can enjoy the convention without having to drive home nightly.
The special room rates will be available until February 29th or until the group block is sold out, whichever comes first. Reserve yours while they're available!
To reserve a room at the Hilton, available Wednesday, March 16 – Monday, March 21, 2016, visit the GameStorm 18 Hilton Room Reservation page and follow the directions.  Rooms are available starting at $123 a night.
Hotel Location
Hilton Vancouver Washington
301 W. 6th Street
Vancouver, WA 98660 Tel: 360-993-4500 Fax: 360-993-4484