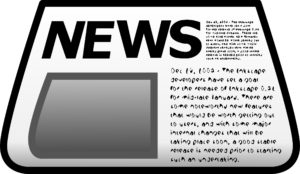 GameStorm 20 Fall Newsletter
Welcome to Fall everyone! As the weather turns wetter and the temperatures drop, we expect that many of you are still inside with us, rolling dice and moving tokens. The gears that operate GameStorm never stop turning and we are back with more news headlines.
Game Day!
Our Fall Game Day will be next weekend, October 1st, from 9AM to 9PM at the Red Lion on the River at Jantzen Beach.  Once again we will have a good sampling of our Game Library, and we hope many of you will bring in games to show off and try with others. We believe the local Adventurers league and Pathfinder Society may even be bringing some adventures for both D&D and Starfinder. So come join us, try out a game or two. Bring your friends who have never been to GameStorm so they can see what the excitement is all about!
In Addition! We will be announcing our 2018 GameStorm 20 Guests of Honor at this event. If you want to be one of the first to hear these, you will want to be present!
(For those not present, we will also be doing another quick newsletter later in October with all the details as well as posting on our website and social media)
Price Increase!
Our next price increase will be at Midnight, October 31st. After then, the price will be $60.00. If you want to get the best price available for GameStorm memberships, buy now. Get them as gifts. Treat your friends and family. Let everyone enjoy the fun of GameStorm.
Hotel Block open!
As a reminder,  our Hotel block is open for people who wish to stay on site for the entire weekend. Please visit https://gamestorm.org/attend/hotel/ for more information.
Volunteer needs.
We are still looking for several key staff positions as well as other people who wish to volunteer for staff in our many departments.  If you would like to slip 'behind the curtain' and learn how things operate and maybe even get your hands in the mix, please reach out to us and let us know or join us for one of our organizational meetings. The next one is tomorrow (Sunday, September 24th) at 12:30 PM, at the Round Table Pizza on Foster Road.
Some of the critical positions we are looking to fill include our Program Book Designer, Pre Convention Ad Distribution, Board Game Coordinator, and many others.  If you have a position helping prior to the convention or are scheduled for 12 hours of convention work, you earn a free membership.
Parents and students, all volunteer hours worked at GameStorm do count for community service hours! If you are looking for a fun way to fill in those requirements, this is a great way to do it.
Other Events
Rose City Comic Con was a huge success for us and we appreciate all of you who dropped by to try a game. As we move into October, we get ready for our next two big appearances: Kumoricon and Orycon. If you are attending either of these, come by and say hello!
Questions and Comments
We always are looking for more feedback from our membership. If you have any questions, you can direct them to me and I will be more than happy to answer them or make sure I can find the answer. You can reach me at feedback@gamestorm.org or via message through our social media channels.
Thank you all for enjoying GameStorm the past 19 years. We hope 20 is as fun. We look forward to seeing you soon.
-Jason Bostick
-Public Relations Coordinator
-GameStorm 20