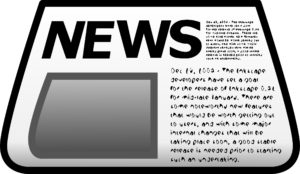 GenCon is over, Essen is on the horizon, and gaming news continues. GameStorm is no exception. We continue to move on in planning and have some updates for you as well as reminders of other ways to get updates from us!
In this newsletter:
Upcoming Game Day Sept 29th
Scheduling System Volunteers Requested
Hotel Status
Price Structure
Other Conventions we are attending
Next Meeting
Other ways to get updates
-Upcoming Game Day- Sept 29th
I wanted to remind everyone that we have a Game Day Scheduled for THIS Sunday, September 29th at the Red Lion on the River (Convention Hotel)! This has been moved forward from the originally-planned October date to ensure we could get the space we need for everyone to enjoy the day. A sampling of the Game Library will be there as well as some people showing off their game designs – and of course everyone is welcome to bring a favorite to share. Come join us and have a great time.
We will be there from 9AM-9PM (approximately)
–Scheduling System Volunteers Requested
As some of you will have heard, we are working on a major upgrade to the GameCon software, which has been used by GameStorm for event scheduling for the past several years.
We are looking for help with these upgrades. If you have some (or all!) of the skills needed for the following tasks, and would like to earn a staff membership while helping to improve everyone's online experience, please send email to webdev@gamestorm.org with a description of your applicable background.
Updating the existing back end to work with the current versions of Python 3 and Django. Ideally I'd like to do this in a pair (or group) programming setting, at least to get started.
Refactoring parts of the existing code base to make it more efficient.
Setting up the communication between server side database and client. The current design has all data on the server side, which is the reason it runs so slowly. Some work has been done on developing the rest framework, but there's definitely more to be done.
The current database is entirely in Django. I'd prefer to keep it that way, but if someone with the expertise wants to use a different method, I'm open to suggestion.
Designing the new client side interface. This will include putting together CSS to be accessed in the webpages.
Writing the HTML and JavaScript code for said pages. The dynamic schedule display will use AG-Grid (https://www.ag-grid.com/), so we'll need someone conversant with (or willing to pick up) one of the supported frameworks.
–Hotel Status
The Hotel continues to fill up. If you are looking to stay on-site at the hotel, we urge you to book your rooms soon to ensure you are able to get the best rate. To lock in this rate, visit https://gamestorm.org/attend/hotel/ for more details including room locations.
In addition, the Hotel has decided to do some remodeling, and as such the Restaurant and Bar are being closed to make more function space.  This will allow us to utilize this space for more events, but it does come at a cost as they are removing the room that previously housed Video Gaming (Presented by Kumoricon) as well as the Coffee bar area (where Registration has been held), Please stay tuned for updates as we work on new layouts for these new areas.
-Price Structure
Our current price of $55.00 for an adult membership is still the best value, and we will have that price in place until October 27th. If you want to save money and enjoy the full four days of our event, please login and purchase your memberships now!
–Other Events we are attending
In addition to our Game Days, we do attend several other events. If you are going to these and want to get your game on, please be sure to come see us!
You can find us at the following events Through the end of 2019:
OryCon November 8th-10th
Kumoricon November 15th-17th
If you know of an event who might be interested in having GameStorm present a library and would like to discuss it with us, please contact pr@gamestorm.org
–Next Meeting
We are always looking for more help to assist in various functions at GameStorm. If you want to help out, please feel free to join us at our next meeting on October 20th, 2019 at the Red Lion on the River (The Convention Hotel)
-Other ways to get information
While our Newsletter gives a great compressed view of updates, we do provide regular updates via our FaceBook group (@gamestormcon). We do attempt to include all of these updates on our webpage (www.gamestorm.org) as well as twitter (@gamestormcon).
The best way to get immediate updates is to watch for our live and recorded video segments on Youtube and FaceBook. Make sure to follow one or both of these as we work to provide regular updates and statuses of everything that is going on.
That's all for now, but please feel free to reach out to us at feedback@gamestorm.org or pr@gamestorm.org if you have any questions.
-Jason
-GameStorm 22 Chair and Public Relations