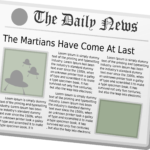 Hello there!

We are now just over 6 weeks until GameStorm 18 will open its doors, and we wanted to give you some last minute announcements and reminders.

Dates of Interest:
Final GameStorm planning meetings: Feb 6th, 20th, 27th, March 5th, March 12th
Pre-registration ends Feb 29th
Game Submissions Deadline: Feb 9th
Player Signups Open: Feb 13th
Player Signups Close: Mar 6th

Make note of all of these dates. And remember if you are not pre-registered, you will not be able to signup for games in advance of the convention. Signup sheets will still be available on site.

Assistance requests:

We are still (and always) looking for more staff and volunteers. Coordinate a schedule with us ahead of the convention can earn you free membership. Departments such as hospitality, game library, security, and others would love your help. Contact volunteers@gamestorm.org to be put in touch, or use the forms on the web site. You can also reach out to chair@gamestorm.org if you are unsure where you might be able to help best. Staff has to be signed up prior to the convention to earn the membership.

GameStorm 18 Merchandise:

GameStorm 18 has some great merchandise that will be available for pre-order starting this coming weekend. We will have our GameStorm 18 T-shirts (with are being designed once again by Tinderbox Entertainment.) Watch as the GameStormer and Mad Wizard do battle!
To suppliment these, we are also proud to be offering custom Meeples of the GameStormer and Wizard. Specially done for us by Meeplesource.com, these Meeples are excellent representations and will look great being used in many games.
They will also be available for sale in our dealers room.

Pricing for the items will be as follows:
T-shirts (all sizes) 20.00 Pre-order, 25.00 at the Con
Meeples: 1 of each in a set for 5.00, or 5 of a single style (GameStormer or Wizard) for 10.00

If you choose to pre-order, please do so by the pre-registration cut-off date of February 29th, so we can ensure your stuff is marked for pickup with your badge. If you have already purchased membership, please make sure to use the same name as you did when ordering so that they can be matched correctly.

Oregon Food Bank:

GameStorm is a non profit event put on by the Oregon Science Fiction Conventions Inc, a Non profit group based out of Portland. One of the things it does, is a portion of the surplus from the convention goes to the chairs charity of choice. This year the chair has chosen the Oregon Food Bank. To that end as well, we will have OFB food barrels at the convention center. We encourage everyone to bring donations with you and help show our support!

Special Events:

While the schedule is still being finalized, we are starting to hear about some great special events this year.
The 3rd Annual Munchkin Cheating for Charity event will be going on. Join in as a player and buy yourself bonuses or hamper your opponents, or just donate money as an observer and watch someone at the table groan as you destroy their dreams. Details will be in the program book and in the Steve Jackson Games play area in Heritage F (Black Tablecloths)
Fateful Friday and Savage Saturday will be back, supporting their devoted players with fun evenings of these great games!
The Envoy group is bringing in several tournaments again this year, including several that have regional implications. Watch our social media and get more information on site when these are set up.
Play and Win is back: We will have around 40 games up for potential play and win prizes during this event. Specific games will be detailed later, but these games are ones you can play through the demo teams, and have a chance at the end of the convention to win!

These and much more will be announced via our Social Media Channels (Facebook and Twitter) starting February 29th.
Run a Game!
You still have a few days in which to submit a game that you'd like to run at GameStorm 18. Check out https://gamestorm.org/attend/events/run-a-game/ for instructions and a pointer to the scheduling system. Running a game is a great way to become more involved in the collaboration that is GameStorm!
If you have any questions or comments regarding events, please email events@gamestorm.org.

OSFCI Code of Conduct:
Participation in GameStorm (and all other OSFCI events) requires you to adhere to the OSFCI Code of Conduct. OSFCI does not tolerate discrimination or harassment of any kind, including but not limited to physical assault, battery, deliberate intimidation, stalking or unwelcome physical contact. This policy applies to your interactions with fellow con-goers, program participants, hotel employees, and guests of the hotel. For more information on this, please visit http://osfci.org/code.html

GameStorm 19:

Normally at this time we would start talking about GameStorm 19. We are still working out the details but it promises to be bigger, better, and with more surprises than any other year. Keep your eyes open for more announcements.

Social Media:

While we do our best to keep everyone updated on things going on Gaming related in the Great Northwest, we can't hit them all. If you feel like you have found something that other attendees might like to see, feel free to send it to our Facebook group who can review and post. 
Also watch out on Twitter for our 18 ways to Enjoy GameStorm 18!

Facebook: facebook.com/gamestormcon
Twitter:@gamestormcon

Thats all for now. Expect one more of these near the beginning of March for any last minute details!