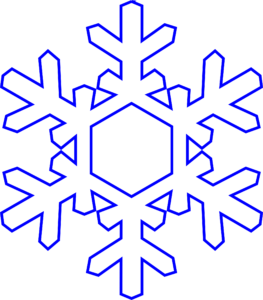 GameStorm 20 Winter Update
Hello fellow GameStorm fans! We are less than 3 months away from hosting what promises to be our best GameStorm yet. I know you are all restless with anticipation for more news, and boy do we have some!  We also have some new events for this year that we are still in the planning phase, so look for information on them very soon!
With that, the news:
Winter Game Day
Our Winter Game Day will be January 21st at the Red Lion on the River, Jantzen Beach, from 9AM-9PM
As always, we will have a significant selection of games from the Game library, including a good selection of games from our Guests of Honor (both Matt Hyra and the Looneys). You can also bring your own game (maybe a new holiday gift?) and show it off to an eager crowd.
Event Submissions and player signups
We are happy to announce that Game Master Sign-ups will begin on January 13th at 12:00 PM. This will allow you to submit an event (or several!) that would you like to run at GameStorm. If you are interested in showing off a game, or just getting friends old and new to try out your new favorite game, please feel free to submit it. Schedulers will be standing by!
To receive detailed announcements specifically about running events, sign up for the GM Announcements List
If you have specific questions, please reach out to events@gamestorm.org and we can direct you to the correct resource.
Pre-Registration closing:
Pre-registration for GameStorm will close on March 16th. After that date, you will need to purchase your membership at the door for the full price of $75.00. Day memberships will be available on site as well.
If you buy your membership online, in addition to saving $10.00, you will be able to sign up for scheduled events before the convention so you can secure your spot at your favorite game.
Hotel Reservations
Our hotel block is nearing capacity! If you are wanting to get a room on site at our discounted rate, you will want to act FAST!  To get a reservation, please go to: https://aws.passkey.com/event/15465110/owner/4387/home
Volunteers Needed
We are still in need for several staff and volunteers for departments such as hospitality, StormWatch, registration, and others. You can contact me, or reach out to volunteers@gamestorm.org and they can direct you to the department you are interested in.
Press
Are you a member of the press or do you run a gaming podcast? Would you like to cover GameStorm? If so please reach out to me at press@gamestorm.org and let us know your interest.
—
That's all we have for now! Look for more announcements on our social media threads and email as we get closer to the convention. As always, if you have any questions, you can direct them to me.
Twitter: @gamestormcon
Facebook: @gamestorm convention
Thanks again and we look forward to seeing you!
-Jason Bostick
-GameStorm 20 Press and Public Relations.
–pr@gamestorm.org