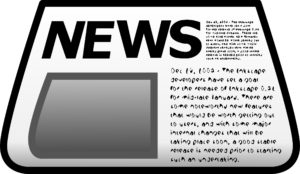 GameStorm 21 Fall  Newsletter
Hello GameStorm fans! We hope your gaming season has been full of wonderful dice rolls and excellent card draws. We have been busy trying to, once again, bring you another great event.
And now the highlights:
Pricing Increase
GameStorm at Other Events
First Guests of Honor Announced
Hotel Rooms Available
GameStorm Swag
Winter Game Day
Staffing Needed
How to reach us
Pricing Increase:
As we begin moving into our planning for GameStorm 21, We will have our next pricing increase. Starting on November 1st, Adult memberships will go up to $60.00. If you want to get the best price on Memberships for next year, go to https://gamestorm.org/attend/memberships/ and sign up today. Remember that pre-registering allows you access to sign up for games online before you are at GameStorm.
GameStorm at Other Events:
GameStorm does more than just the one event. We are happy to have our Game Library at other conventions for people to enjoy. If you are attending either of these upcoming events, please come say hello!
Kumoricon-October 26-28th
OryCon-November 9-11th
First Guests of Honor announced:
We are happy to announce our first set of guests for this year. Covering a wide range of experience and game types, these game designers, publishers, and event organizers are an integral part of this hobby we all love. Let me introduce the first group.
Board Gaming Guest of Honor- Manny Trembley of Roxley Games.
Manny is the Co-Designer and illustrator of the widely successful Dice Throne Series. His bright and colorful designs and creative work will be a welcome addition to GameStorm
Publishing Guest of Honor-Calliope Games, featuring Ray Wehr.
Calliope Games founded in 2009 and is well known for games such as Tsuro, Roll For It, and the Titans series of Games. Ray has been to GameStorm several times and we are happy to welcome him back.
Organized Role Playing Guest-Paizo Publishing
Well renown for their support of Pathfinder and their newly released StarFinder Role Playing Series, Paizo's Pathfinder Society for Organized play is loved and admired by its players. We look forward to having them here.
Hotel Rooms Available:
Wanting to game without the worries of dealing with traffic all weekend? Book a room at the hotel! GameStorm gets a great rate on rooms for members. This price is limited though, so please visit https://book.passkey.com/go/games2019 and book your room now.
GameStorm Swag:
Beyond our T-shirts, Every year we try to create something new for everyone to have and show their support for GameStorm. This year we are happy to announce that we will be doing hats! With the GameStorm logo proudly on the front, you can wear this with pride and talk about GameStorm with your friends.
Look for pricing and other information to be forthcoming soon.
Winter Game Day:
One of our regular traditions is to hold regular free game days for you all to attend and this year is no exception. Our next Game Day will be in January from 9AM-9PM at the Red Lion Jantzen Beach. The exact date will be announced at a later time. This event is free for everyone, so bring your friends so they can see just a small sample of the fun that can be had at GameStorm.
Staffing Needed:
We are always on the lookout for more staff and volunteers to help us make GameStorm fantastic. We have several openings in areas including public relations, event coordination, operations, and many others. If you would like to see behind the 'curtain' and help the event become even better, please reach out to us at volunteers@gamestorm.org. We will also be posting some descriptions of key positions that need filled on Facebook as we move forward.
How to reach us:
We have several avenues of access for you to reach out and talk to the various Members of the GameStorm Convention Committee. If you have questions, want to talk to us, or have an idea you would like to share, we would love to hear from you.
We have monthly meetings around the Portland Metropolitan area that you are more than welcome to attend, even if you just want to listen in. This are posted on our Facebook page so watch there for more details.
Our website has a contact form at https://gamestorm.org/contact/ which you can use and your email will be directly sent to the appropriate group.
We are also active on Facebook at https://www.facebook.com/GameStormCon/. We will post all of our updates, including some of the new interactive social ideas we are wanting to explore this year.
And you can just email us. We recommend feedback@gamestorm.org or volunteers@gamestorm.org so that your email can be properly directed.
Thanks again for all of your support and we look forward to seeing you at GameStorm 21 next March!
-Jason
-GameStorm 21 Outreach Coordinator