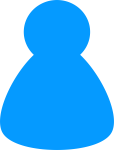 The game submissions website (schedule.gamestorm.org) is now live.
You must have a login account at gamestorm.org in order to submit events. Please click on the 'register' link at the top of the page and follow the instructions to create an account if you do not already have one.
If you have problems with the login or verification process, please contact the Webmaster via the contact form.
If you have any problems with the scheduling system, please contact Events via the contact form.