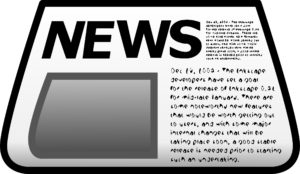 Hello GameStorm Fans!
We are still way early in our planning stages but we want to keep everyone up to speed on what we are doing and how you can help! This will be a fairly short update but has some important information.
In Today's News:
Price Increase Coming May 12th
Hotel Block Coming Soon
Game Day is June 1st
Video Q&A
Next Meeting
—-
Price Increase Coming May 12th
As always, we are using a scaling pricing structure – meaning members signing up early get cheaper rates. Our next price increase will be at midnight on Sunday, May 12th. If you wish to get the best price possible, we encourage you to purchase your membership as soon as possible.
Hotel Block Coming Soon
We are just waiting for final confirmation on the hotel block to be available. As soon as it is, we will notify you. Reserving a room as part of our room block ensures you the best price on a room at the hotel and lets you stay onsite the entire weekend, expanding the amount of gaming you can do.
Game Day is Saturday, June 1st
Just a reminder that our first Game Day of this season is coming up on June 1st from 9AM to 9PM. This also coincides with International Table Top Day, so bring your friends and come play games (either yours our one of the games in our library.) Membership is NOT required to attend this event so come have fun and bring some friends!
Video Q&A
Continuing from last year, we will have several recorded and live videos, covering convention updates and other relevant topics. If there is something you'd like to see us cover or do, please reach out to us at feedback@gamestorm.org
The next live Q&A will be Saturday, May 25th at 6PM. The GameStorm 22 Chair will be there answering questions as well as discussing his plans for the upcoming year.
If you enjoy these videos, please make sure to like our YouTube Channel (https://tinyurl.com/y37kwqru) too! All our pre-recorded videos will go here, while our live videos will continue to be on FaceBook Live (http://facebook.com/Gamestormcon)
Next Meeting
Our next in-person-meeting will be in mid June. Watch our home page or social media channels for exact time and date.
As always, follow us on our social media for up to the minute updates and information we like to share with you. If you have any questions, or would like to help the convention in some way, please contact us at pr@gamestorm.org
Thanks again,
-Jason
-GameStorm 22 Chair/PR