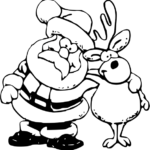 Greetings friends of GameStorm. Its time again to give you an update on all of the things GameStorm related.
Today's Topics:
-Hotel Status
-Price Increase
-Winter Game Day
-Staff Positions / Help Needed
-GameCon

*Hotel Status*
We are sure a great many of you are curious as to the plans for GameStorm 18 after the announcement that our second hotel, the Red Lion at the Quay, decided to close its doors. Be assured that GameStorm 18 will be at the Hilton, and will be as good as always.
At this time, we are currently planning on not using the garage as we did last year, and will instead rely upon all of the upper space, ensuring we re purpose it to the best of our abilities. We sincerely believe that this should still give everyone at the event more than enough space to enjoy the convention and everything that we provide.
One thing that we are short on though is hotel rooms. Due to overwhelming support from all of you, we have entirely filled out entire room allotment – and then some. The hotel has granted us more rooms, but these are in SHORT supply. If you want to stay onsite, reserve a room now! The reservation link can be found on our website at https://gamestorm.org/attend/hotel/
If you are unable to get a room at the Hilton, there are several other hotels in the nearby area that we would encourage you to check out as well. Details are on the above website.
*Price Increase*
January 1st will mark our last price increase for pre-registration before it closes on February 29th Effective 1/1/2016, our pre-registration price will be $55.00. This gives you full access to the convention and everything going on inside. After 2/29 the only way to purchase a membership will be at the door. Buy now and take advantage of our current prices!
*Winter Game Day*
Normally by now we would have announced our Winter Game Day, which we hold in January. Unfortunately there are some complications we are looking to work out. While we still intend on having one, we will not have as much notice to inform you of it. Please watch our social media feeds for news as soon as we have this date.
If you have never attended one, you should! Its a great way to get in and play games with new people or try out something new prior to GameStorm.
*Staff Positions / Help Needed*
GameStorm survives and is ran by its excellent volunteer staff and we are always looking for new talent and assistance. We currently have need for several key positions as well as at-convention staff placements in various departments. If you are interested, please see our website for more detailed information on certain positions, or email volunteers@gamestorm.org to offer to help.
*GameCon*
GameCon will be live on January 2nd! For all of the Game Masters, this means you will be able to start submitting events then. While signups will not happen till a few weeks after, we look forward to getting the game submissions system up and going for you all to show just how great of an event we run.
More information will be coming on our GameMaster Email list. If you have not ran events before, but want to, please watch for more updates as the system goes live.
*Merchandise*
One of the highlights of going to special events is being able to get the unique merchandise that is only available at the event. This year, GameStorm is no different.
We will be offering 3 different unique items this year, and right now are happy to show an early rendition of our t-shirt. go to https://gamestorm.org/wordpress/wp-content/uploads/2015/12/mark-2.jpg to view the front image. To celebrate GameStorm starting on Saint Patrick's Day, the shirts this year will be green and feature our GameStormer pitting himself in battle against his Arch-Nemesis, the Evil wizard who graced the GameStorm 17 shirts.
Pricing and final layout of the shirts should be finished before January 1st, and you should be able to pre-order them on our website once this is done and arrange pickup at the convention.
WIth regards to our other items, once they have been finalized, we will advertise them on our social media channels, so watch them closely.
Thank you for reading all of this. We look forward to seeing you at GameStorm 18.
For up to date information, including meeting locations, important updates, and other news, please follow us on our Social Media.
Facebook:https://www.facebook.com/gamestormcon
Twitter:@gamestormcon
Coming soon to Instagram, Pinterest, and Youtube
-Jason
-GameStorm 18 Vice Chair