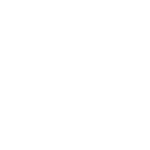 Hello GameStorm fans! We hope you are all recovered from GameStorm 17 and are enjoying the wonderful weather of summer. Here, behind the curtains, we are hard at work getting ready for next year, and it's time to give you an update!
Included in this announcement:
Major Announcement!
Summer Game day
Hotel booking now available
Membership Price Increase
Gaming at other Conventions!
Staff still needed
Website and Email downtime
Major Announcement:
As many of you know, GameStorm continues to expand. Last year, because of a hotel error, we were able to use the Garage (Level G) to great success. That is not an option for GameStorm 18.
Instead, we are now EXPANDING! That's right, GameStorm will now be running events at both the Vancouver Hilton AND the Red Lion at the Quay, approximately a 5 minute walk from each other.
Organized Roleplaying (Adventurers League, Pathfinder Society, Shadowrun Missions, and Legends of Arcanis) as well as traditional Role Playing and Collectible Card Games will be at the Red Lion. all other gaming will continue to be at the Hilton. Please watch our social media and web site for more updates as we continue to fine-tune our layouts.
Summer Game Day:
Our next game day is fast approaching. Join us on Sunday, July 12th, from 9AM-9PM at the Vancouver Hilton and sample what GameStorm has to offer. Bring your friends who have never attended and show them what they are missing. A selection from the Game Library will be there, as well as Game Lab, Adventurers league, and much more! It's free for the whole family.
Hotel Booking:
Since the convention is taking up multiple hotels, we have rooms available for people to reserve at both. This way you can be close to the action you wish to be involved in.
Room rates will vary, but start at $89 per night at the Red Lion, and $123 per night at the Hilton.
If you wish to reserve a room at the Hilton, please use the following Link http://www.hilton.com/en/hi/groups/personalized/P/PDXVAHH-OSF-20160316/index.jhtml
If you wish to reserve a room at the Red Lion, please go to
https://reservations.redlion.com/ibe/details.aspx?hotelID=13755&langID=1&group=Game2016&hgID=280&dt1=5920&nights=3
Please note that space at both hotels is limited at these prices. After the rooms we have set aside are filled, you will need to purchase at the standard hotel pricing.
Membership Price Increase:
The cost of convention membership for adults and youth (ages 15-17) will go up to $35 as of July 1. Purchase now to get the $30 rate and save a few dollars for the dealers room!
Gaming at other Conventions:
Do you miss our Game Library in between GameStorm and Game Days? We bring the library to several local conventions.
Currently we are confirmed to be sharing the Game Library at the following events:
Kumoricon: September 4-7th in Vancouver, WA <https://www.kumoricon.org/>
OryCon: November 20th-22nd at the Portland Marriott Riverfront hotel (Note that OryCon has moved to a new hotel this year) <http://37.orycon.org/>
Staff still needed:
GameStorm runs on Volunteers. As such we are always looking for more people who are interested in helping out in various capacities. Joining our Staff can earn you free membership.
If you're interested in helping out with pre-convention planning, please attend our next meeting, which will be on Sunday, July 19th, at the Beaverton Activities Center at 12500 SW Allen Blvd, Beaverton, OR 97005, or contact volunteers@gamestorm.org. We're especially looking for anyone interested in working with our Public Relations team.
If helping out at the convention is more appealing, let us know now to make sure you'll be able to work in the area of your choice. Right now we are specifically looking for help at the Information desk and Registration. Security and Hospitality always need people as well. Please contact volunteers@gamestorm.org to find out more and be put in touch with the appropriate group.
Website and Email downtime.
On Tuesday, June 23rd, GameStorm will be moving its website and email services to a new host. As a result, you may experience a temporary downtime period when the website will not be accessible, as well as not being able to send us email. We do not expect this outage to be very long, and appreciate your patience during this transition.
Thank you all for reading this fairly lengthy update. As always, follow us on our Social Media channels for current news and updates as they become available:
Twitter: @gamestormcon
Facebook: https://gamestorm.org/gamestormcon
Hope to see you at our Game Day!
-Jason
-Vice Chair, GameStorm 18