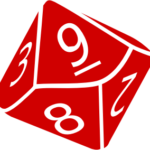 In order to sign up for events on Sunday (starting at noon), you will need to have a membership to the convention *and* confirm it on your account.
If you have a membership but don't see "You have a confirmed membership for GameStorm 18" at the top of the page at http://schedule.gamestorm.org, look for an email inviting you to confirm your membership and follow the directions in it.
If you haven't received the email, or have trouble with the process, contact the webmaster.