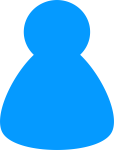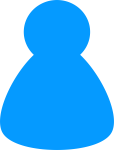 The next Free Game Day will be held at the Hilton Vancouver on Sunday, July 12th, from 9AM to 9PM. Join us and check out some of the games you might have missed at GameStorm, or show off a new game.
This November, the GameStorm Game Library will be hosting the gaming room at OryCon 35. OryCon runs from November 8-10 at the Portland Double Tree Hotel.  We'll have a large selection of games available and friendly knowledgeable staff to help you pick just the right game for your group.  OryCon pre-registration is still open and runs $60  for the weekend.  Don't wait too long though because pre-registration closes October 25th and weekend passes will be $65 at the door.  We hope to see you there.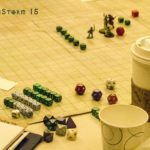 The October 20th will our Fall Free Game Day.  It will be held at the Vancouver Hilton Convention Center and is a great opportunity to meet up and game with other gamers from the greater Portland area.  Much of the GameStorm game library will be there of course.  We'll also have staff on hand to take membership registrations for GameStorm 16.  As an added benefit, we'll be offering memberships at $5 off the current price.   We look forward to seeing you there.