LARP Guests of Honor
David Coronado has been playing in and running LARPs for over 20 years. He's been playing RPGs since his first D&D game at the Boy Scout Jamboree in 1981. He honed his roleplaying skills while in the Navy where in his off-duty time, he routinely carried dice and character sheets so as to be ready for a game at a moment's notice.  When he left the service, he went to college and often chose courses based on how useful they would be in writing and running games. In addition to Theatre Arcanos, David is the head Storyteller for an online World of Darkness game, a father of three, and a letter carrier for the USPS.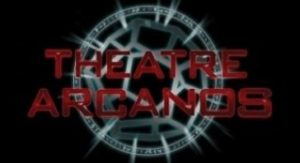 Michelle McNeill is a second generation gamer who practically learned to read playing D&D. She ran her first LARP at LosCon in 1989, talking fellow attendees into playing a pickup D&D game while wearing togas made from hotel bedsheets. She's been a Storyteller for several ongoing WOD LARPs, helps David run their online WOD game, and does the bulk of the pre-game writing, design, layout, and logistics for Theatre Arcanos. Michelle is mother to a distressingly precocious homeschooled 9 year old, and stepmother to 23 year old twins. Her current non-gaming hobbies include homestead gardening, cooking, beekeeping, and herding cats.
Matt Branstad has been playing and running RPGs since he was in 7th grade. He started LARPing in 1996 and quickly discovered that it was his preferred style of gaming. He has played in innumerable one-shots and over a dozen ongoing LARPs. Currently, he is employed by a government agency that he would rather not disclose. His hobbies include experimenting with extreme bachelor cooking, running conventions, and making lists.
Theatre Arcanos has run games at BayCon, Renovation, Big Bad Con, DunDraCon, Convolution, Westercon, and Reed College. They appeared as Special Guests and ran two games at GameStorm 2012, and again in 2013. They are absolutely thrilled and flattered to be Guests of Honor this year.