Hi everyone! Hope it's been a great weekend thus far. You may now purchase memberships for GameStorm 21 either at the convention (barring any issues, I'm sadly not on site) or online. Take note that children require waivers, links to which can be found in the membership description.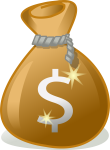 Hey everyone! Memberships for adults and 15-17 year olds are scheduled to increase tomorrow. While there will be discounts available at the upcoming game day, it's still cheaper right now.

Get your membership hot off the virtual presses! Pick them up either online or at the registration desk, starting at 10AM!